Wonders of the Murray River & Kangaroo Island Tour
Includes fully escorted tours of Adelaide and Kangaroo Island
Get the full experience...
Your adventure begins in Adelaide, nicknamed the City of Churches and regarded as one of the most liveable cities in the world. A full day tour will take you to South Australia's premium wine region where you'll sample some of the Barossa Valley's finest wines.
After a two-night hotel stay, you'll take the ferry to Kangaroo Island, home to a plethora of nature-based activities. During a two-day tour of this magnificent island, you'll enjoy encounters with koalas and majestic birds of prey as well as the kangaroos the island is named after. You'll also get to experience some of the famously picturesque landscapes this region has to offer, from the rugged coastline of Pennington Bay to the enchanting vineyards of Dudley Wines.
Next, you'll embark the paddlewheeler PS Murray Princess, at Mannum, where you'll settle in for a wonderful voyage that harks back to the river cruises of yesteryear. Savour the timeless charm and elegant surroundings as you begin your cruise along the delightful Murray River, calling first at Blanchetown where you'll visit the Burk Salter Boutique Winery. Sample their award-winning red and white wines and spot the flora and fauna of the surrounding wetlands on a vintage truck.
You'll then sail to Swan Reach where you'll head on a walking tour to the Swan Reach Museum, and then Sunnydale with its Native Wildlife Centre – a great place to see the local wildlife up close. After a barbecue feast on the river bank, choose from one of two nocturnal experiences that either take in the wildlife after dark or the marvels of the night sky.
Before disembarking back in Mannum tomorrow, you'll also spend some time at the fascinating Ngaut Ngaut Aboriginal Reserve, a sacred indigenous site that's the ancestral home of the Nganguraku people. Learn about their culture and history and witness their ancient rock art.
Package Includes
All flights, taxes & transfers
Meals
River Cruise
3 night Murray River cruise on board PS Murray Princess with all meals and sightseeing
Tour of Murray River Bridge and historic Roundhouse
Take a guided nature walk of Salt Bush Flat
Taste Riverland food and wine
Dragon-fly flat-bottomed boat wildlife tour
Hotel Stays
3 night four-star hotel stay in Adelaide with breakfast
1 night four-star hotel stay in Kangaroo Island with breakfast and lunch
Fully Escorted Tours
Full day Barossa Valley tour with lunch and wine tastings
2 Day Kangaroo Island Tour including;
Emu Ridge Eucalyptus Distillery
Seal Bay Conservation Park guided beach walk
In-Flight Birds of Prey Display at Raptor Domain
Kangaroo Island Wildlife Park
Lunch at Emu Bay Lavender Farm
Wine tasting at Dudley Wines Clifftop Cellar Door
Hero image is intended for illustrative purposes only
At a glance

Prices from
Inside
Price based on 22 Aug 2022 departure
Here to help
Call to book:
(09) 941 2549
Opening hours:
Mon to Fri: 10am - 8pm | Sat & Sun: 12pm - 8pm
Kangaroo Island
Kangaroo Island, also known as Karta (Island of the Dead), is Australia's third largest island, boasting soaring cliffs, dense bushland, towering sand dunes and wetlands. Over a third of the island is protected in nature reserves and homes an abundance of Australia's majestic wildlife like sea lions, koalas, diverse bird species, and of course, Kangaroos.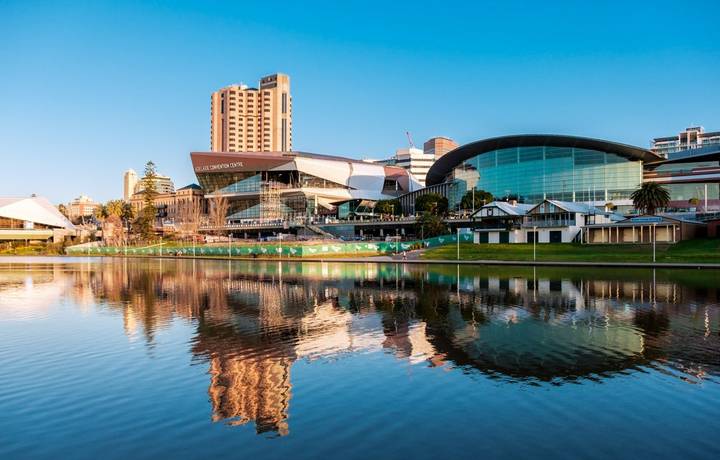 Adelaide, South Australia's cosmopolitan capital, is a delightful cultural city which hosts international arts festivals with spin-offs including fringe and film festivals. Compact in size and with a number of major cultural and entertainment venues as well as 29 large public parks, it regularly ranks among the world's most liveable cities. Discover the Anglican Holy Trinity Church and the Parliament House. Explore the collection of Aboriginal, colonial, and Melanesian art at the South Australian Museum. Stroll the historic Adelaide Central Market, or simply relax beneath a fig tree canopy in the Botanic Gardens.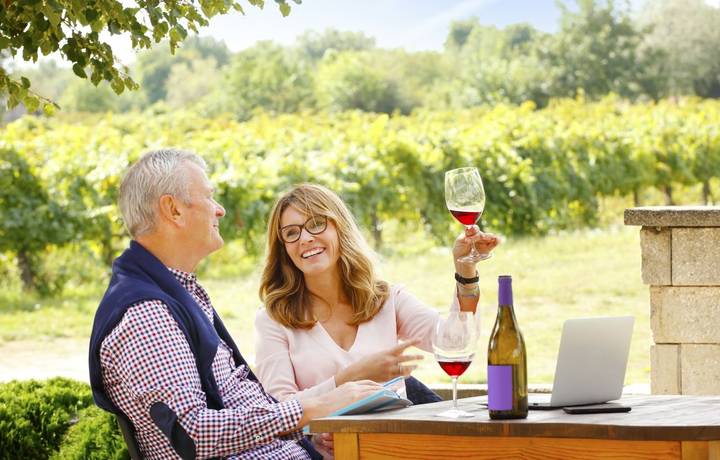 Adelaide
- Hotel Stay & Tour
Today you'll embark on a tour to South Australia's premium wine region to sample some of the Barossa' Valley's finest wines. Soak up the breathtaking sights of sprawling vineyards with a stop at the multi award-winning Jacob's Creek Visitor Centre, where you'll sample delicious wines and enjoy a walking tour. Next, you'll travel to Mengler Hill Lookout for beguiling views of the valley before continuing on to Saltram Wine Estate for a further wine-tasting tour.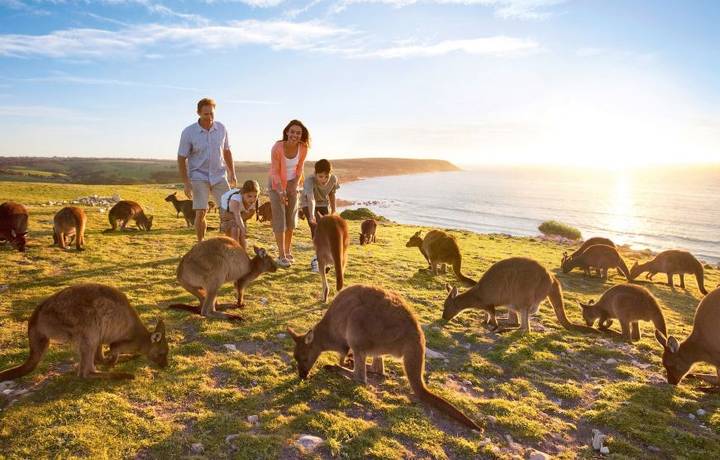 Kangaroo Island
- Hotel Stay & Tour
Leaving Adelaide behind, you'll embark on a ferry journey to Kangaroo Island to begin your two-day tour. Kangaroo Island offers stunning scenery, crystal-clear waters and beautiful wilderness inhabited by native Australian animals. First, you'll visit Emu Ridge Eucalyptus Distillery where you'll take a guided walk before lunch. Next, you'll enjoy a guided beach walk amongst Australian sea lions at the Seal Bay Conservation Park before reaching Kangaroo Island Wildlife Park. Make unforgettable memories as you spend time with Koalas, hand feed Kangaroos and Wallabies, interact with snakes and learn more about endangered species.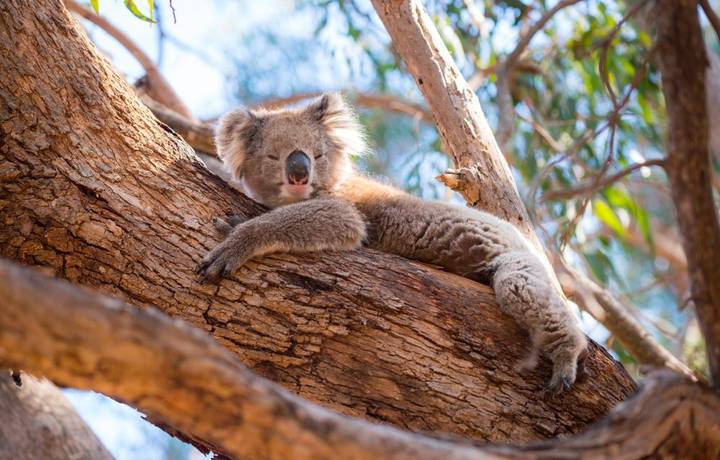 Kangaroo Island
- Tour & Adelaide Hotel Stay
Enjoy more of the attractions of this captivating island beginning with a visit to Clifford's Honey Farm where you'll enjoy an informative talk and sample homemade honey ice cream. Next, you'll travel to Emu Bay Lavender Farm for a delectable lunch and a walk through the vibrant lavender fields. Explore highlights with stops at Reeves Point, Pennington Bay and Kingscote, before finishing the day with a wine tasting at Dudley Wines Clifftop Cellar Door. Indulge in the flavours of their boutique wines and relish the panoramic vistas of the sapphire blue ocean and lush green hillsides.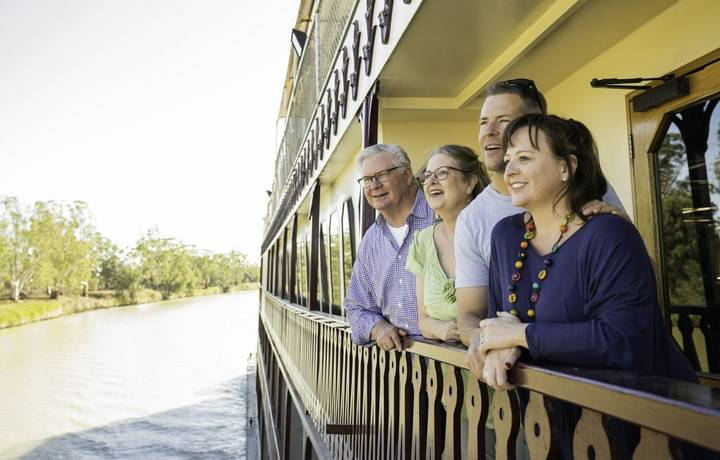 Mannum
- Embark PS Murray Princess
Spend some time at leisure this morning before you transfer to Mannum Wharf port where you'll embark the PS Murray Princess for a unique cruise experience along the Murray River. Embrace the character and charm of yesteryear as you savour your elegant surroundings. This remarkable vessel was built specifically for the Murray River and offers a true taste of a bygone era to anyone who cruises with her. You'll head downriver as you tuck into a delicious Welcome Dinner. As you cruise under floodlight, you may spot nocturnal wildlife grazing at the riverbank before mooring at Mundurra.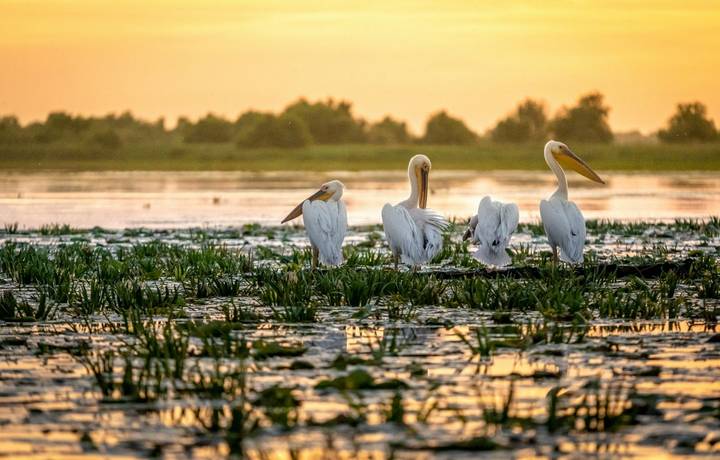 Keen photographers and early risers will enjoy the chance to capture the morning movement of wildlife at daybreak including the prolific birdlife of pelicans, wrens and swans. Savour a leisurely morning as you cruise upriver to Blanchetown where you'll moor overnight. As daylight begins to fade, you'll visit Burk Salter Boutique Winery and relish wine tasting at the cellar door, detailed with stunning red gum bars. Following a delicious dinner, enjoy an evening of excitement as you participate in the "Murray River Cup."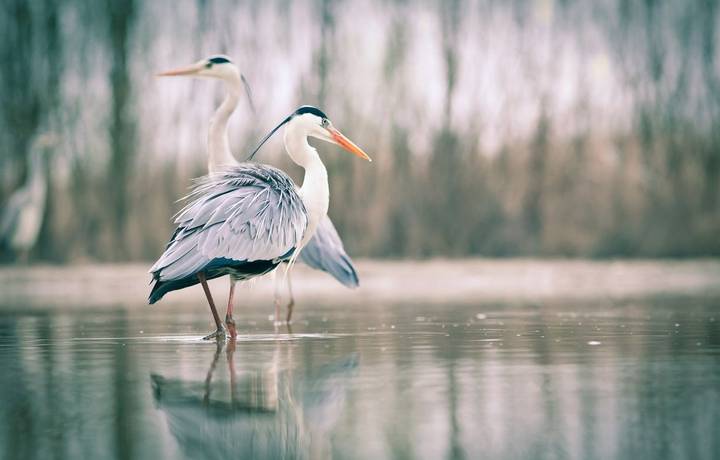 Following a hearty breakfast, you'll cruise downriver to beautiful Swan Reach for a walking tour and a visit to the Swan Reach Museum. Cruising further downriver to Sunnydale, you'll experience a Woolshed Show, before discovering the Native Wildlife Shelter which looks after some of the country's most interesting animals. Come evening, relish a great Aussie Barbeque on the banks of the river. You could then embark on a Nocturnal Tour in a purpose-built cart or enjoy a Dark Sky Night Tour to marvel at the awe-inspiring sights of the Milky Way across the ink blue sky.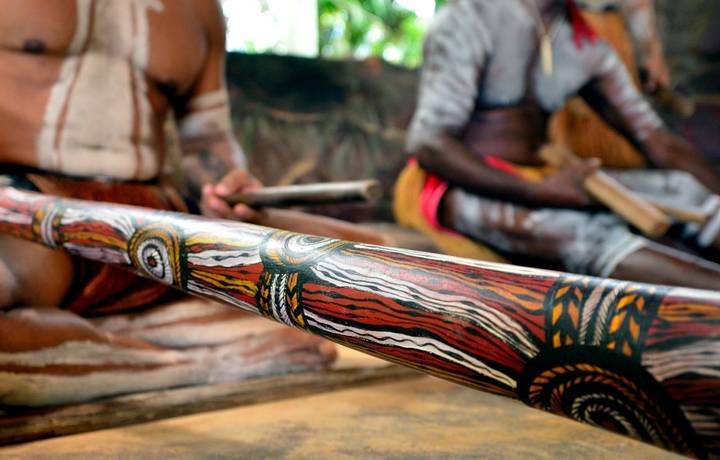 Today you'll cruise slowly downriver past magnificent cliffs to Ngaut Ngaut Aboriginal Reserve, one of Australia's most significant archaeological sites. Take a step back in time during a guided boardwalk tour where you'll witness ancient rock carvings and learn more about Aboriginal history and culture. You'll return to your vessel for a further cruise downriver to Younghusband. Adventure seekers can enjoy a scenic tender boat ride through the emerald waters en route.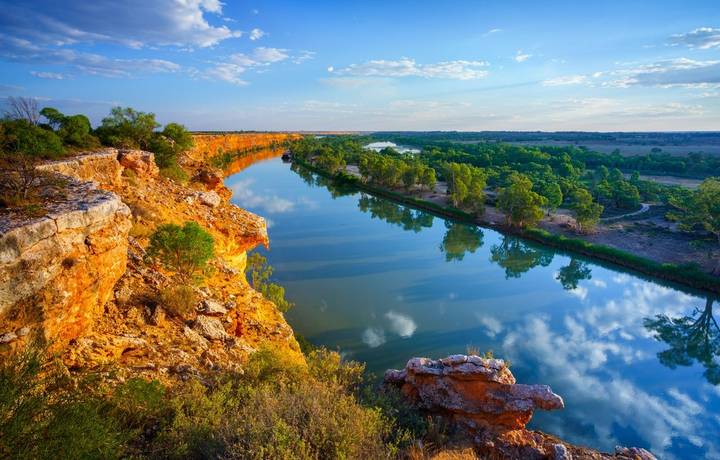 Mannum
- Disembark PS Murray Princess & Fly Home
Arriving back in Mannum after breakfast, you'll disembark at the Mannum Wharf and transfer to the airport for your flight back home.
Kangaroo Island Tour
DID YOU KNOW
During a two-day tour of Kangaroo Island, you'll enjoy close encounters with some of Australia's diverse wildlife, as well as embrace the breathtaking landscapes that the region has to offer. Highlights include:
DID YOU KNOW
During a two-day tour of Kangaroo Island, you'll enjoy close encounters with some of Australia's diverse wildlife, as well as embrace the breathtaking landscapes that the region has to offer. Highlights include:
Welcome aboard the PS Murray Princess
With all the character and charm of yesteryear, the PS Murray Princess is the largest inland paddlewheeler in the southern hemisphere. Built specifically for the Murray River, this enchanting vessel offers a true authentic experience for anyone who cruises with her. Guests can expect a taste of a bygone era, with the grandeur and convenience of modern-day cruising. Accommodating up to 120 passengers, she evokes a sense of intimacy and offers passengers a unique river boat cruise experience through the captivating landscapes of Australia's Outback. In addition to 60 suites, the vessel also has five passenger decks all named after the Murray River's great pioneers, features include the dining room, a fully equipped gym, a library, gift shop, two bars and two lounges.
Entered Service: August 1986
Tonnage: 1,500
Number of Decks: 5
Passenger Capacity: 120
Number of Cabins: 60
Wheelchair Accessible Cabins: Yes



Entered Service: August 1986
Tonnage: 1,500
Number of Decks: 5
Passenger Capacity: 120
Number of Cabins: 60
Wheelchair Accessible Cabins: Yes


regional flights available at a supplement
CALL TO BOOK:
(09) 941 2549
HOLIDAY CODE:
CRU2227