Journey on board the magnificent Indian Pacific for a memorable transcontinental journey to Perth, where you'll disembark for a hotel stay and a series of illuminating tours.
Fly to cosmopolitan Sydney for a one-night stay to explore the highlights before climbing aboard the magnificent Indian Pacific the next day for your transcontinental voyage to Perth. Your journey will see you follow the path of bush pioneers, gold rush prospectors and legendary adventurers - this is one of the world's finest coast to coast crossings, on the longest stretch of straight railway track in the world.
Encased in luxury, you'll savour all-inclusive dining in the Queen Adelaide Restaurant, relax in your private cabin with en-suite and off train excursions as you steam across the country. Marvel at the ever-changing scenery from the lush eucalyptus forests of the majestic Blue Mountains, to the harsh barren landscapes and the raw beauty of the Nullarbor Plain before arriving at your final destination, Perth, where you'll disembark.
Facing the vast expanse of the Indian Ocean, Perth is a place that makes the most of its coastal location and is brimming with cultural treats and historical attractions. Enjoy a five-night hotel stay here to discover some of its treasures both at your leisure and through a series of tours.
Embark on a leisurely cruise along Swan River, paired with a mouth-watering lunch at the Sandalford Estate. Savour a taste of Perth and Fremantle during a half-day tour and discover beautiful Rottnest Island where you'll embrace some of its most spectacular highlights.
Indian Pacific
Experience one of the few truly transcontinental rail journeys in the world with a voyage on board the Indian Pacific service, which travels across the breadth of southern Australia in incomparable style. Part of Journey Beyond Rail Expeditions, the Indian Pacific speeds from coast to coast on a storied journey that follows in the footsteps of bush pioneers, gold rush greed, and famous adventurers who forged to discover the barren natural beauty of Australia's famously unforgiving outback.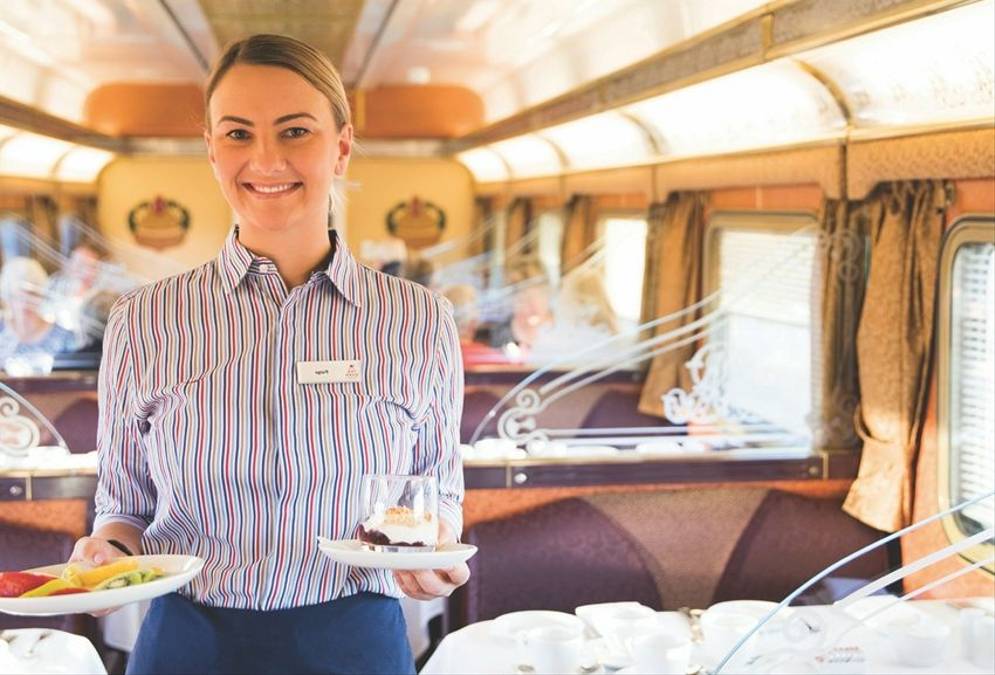 Service
The most popular choice of service is the Gold Service, which includes Twin and Single cabins, all-inclusive dining in the Queen Adelaide Restaurant with a choice of Australian wines, beers and spirits, short stops and excursions.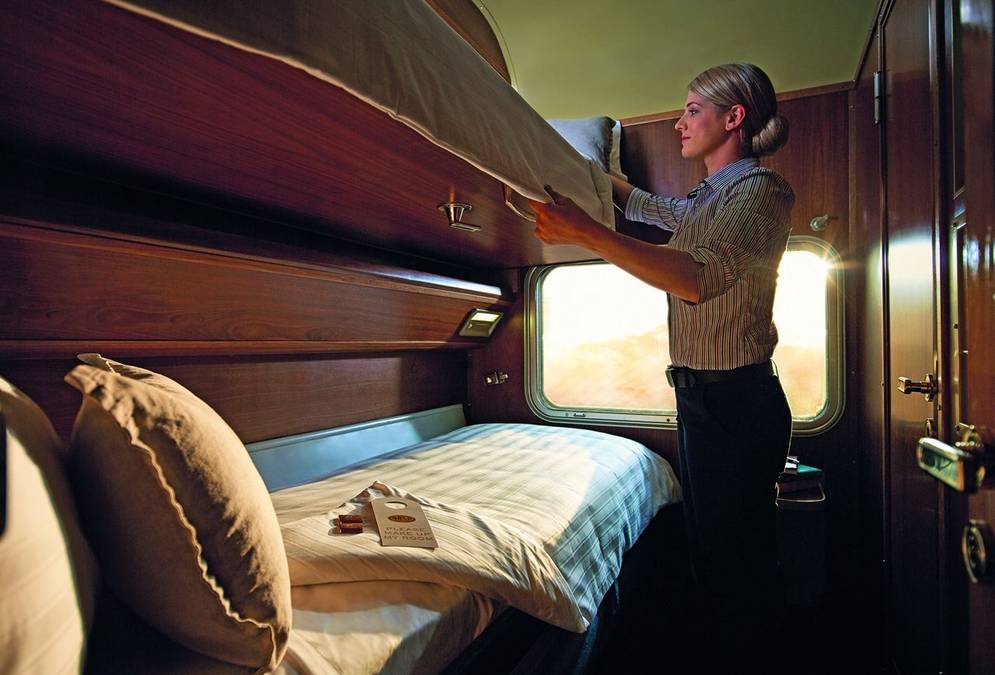 Cabins
Each Indian Pacific Gold Service carriage houses nine Twin cabins or 16 Single cabins. Your attendant will provide you with crisp sheets, bath towels, pillows and complimentary bath amenities.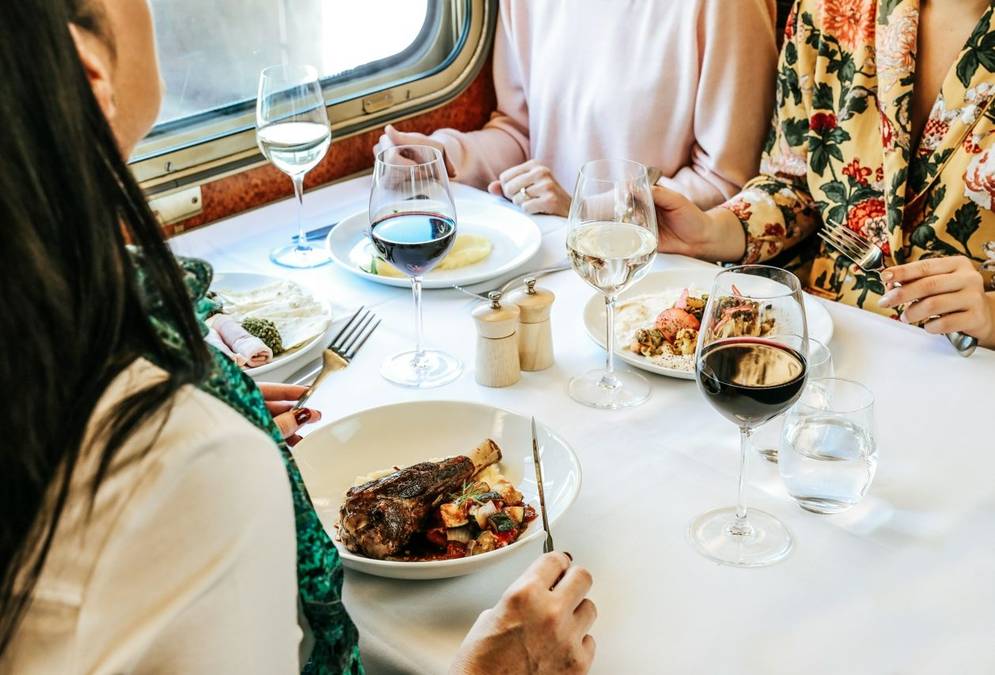 Food
Menus change frequently and feature Australian cuisine and more international flavours, plus sumptuous local wines. Dishes may include mouth-watering saltwater barramundi and kangaroo fillet, or outback lamb.
Your 9 Night Holiday Includes
Rail Journey
3 night all-inclusive rail journey on board the Indian Pacific from Sydney to Perth with all meals, fine wines, and beverages
All-inclusive off train experiences and short stops in Broken Hill, Adelaide, Cook and Rawlinna
Hotel Stays
1 night four-star hotel stay in Sydney with breakfast
5 night four-star hotel stay in Perth with breakfast
Fully Escorted Tours
Full day Swan Valley gourmet food and wine cruise including lunch and wine tastings
Half day Perth and Fremantle explorer tour
A Rottnest Island day tour with a coach tour around the island
All flights & taxes
Duration: 9 Nights
Itinerary: Sydney, Adelaide, Nullarbor Plain, Perth
Duration: 9 Nights
Itinerary: Sydney, Adelaide, Nullarbor Plain, Perth
Duration: 9 Nights
Itinerary: Sydney, Adelaide, Nullarbor Plain, Perth
Duration: 9 Nights
Itinerary: Sydney, Adelaide, Nullarbor Plain, Perth
Duration: 9 Nights
Itinerary: Sydney, Adelaide, Nullarbor Plain, Perth
Duration: 9 Nights
Itinerary: Sydney, Adelaide, Nullarbor Plain, Perth
Duration: 9 Nights
Itinerary: Sydney, Adelaide, Nullarbor Plain, Perth
Duration: 9 Nights
Itinerary: Sydney, Adelaide, Nullarbor Plain, Perth
Duration: 9 Nights
Itinerary: Sydney, Adelaide, Nullarbor Plain, Perth
Duration: 9 Nights
Itinerary: Sydney, Adelaide, Nullarbor Plain, Perth
Duration: 9 Nights
Itinerary: Sydney, Adelaide, Nullarbor Plain, Perth
Duration: 9 Nights
Itinerary: Sydney, Adelaide, Nullarbor Plain, Perth
Duration: 9 Nights
Itinerary: Sydney, Adelaide, Nullarbor Plain, Perth
Duration: 9 Nights
Itinerary: Sydney, Adelaide, Nullarbor Plain, Perth
Duration: 9 Nights
Itinerary: Sydney, Adelaide, Nullarbor Plain, Perth